No Worries: How To Live A Stress-free Financial Life
No Worries shows how anyone can live a stress-free financial life and build wealth for the long term.
This is not about millions of tiny decisions that drain the joy from life, like skipping daily coffee to save a few bucks. And it's not simply about having more money.
The secret lies in adopting the right attitude to money and getting a small number of big things right.
In his unique style, drawing on decades of expertise, finance expert Jared Dillian tells the truths about essential personal finance topics and helps you to see things as you never have before.
Jared reveals:
- how the right kind of abundance mindset works wonders
- how to purge the urge to splurge (without making life a drag)
- the most effective ways to use credit cards that no one tells you about
- the smart ways to buy big-ticket items, from houses to cars
- what's gone wrong with student loans and how to use them sensibly
- how to ace investing with the set-and-forget Awesome Portfolio.
No matter where you're at, Jared can help you get your finances in better shape than 99% of other people – so that you can get on with your life as your wealth builds.
Do that and you'll have no financial stress, and no worries.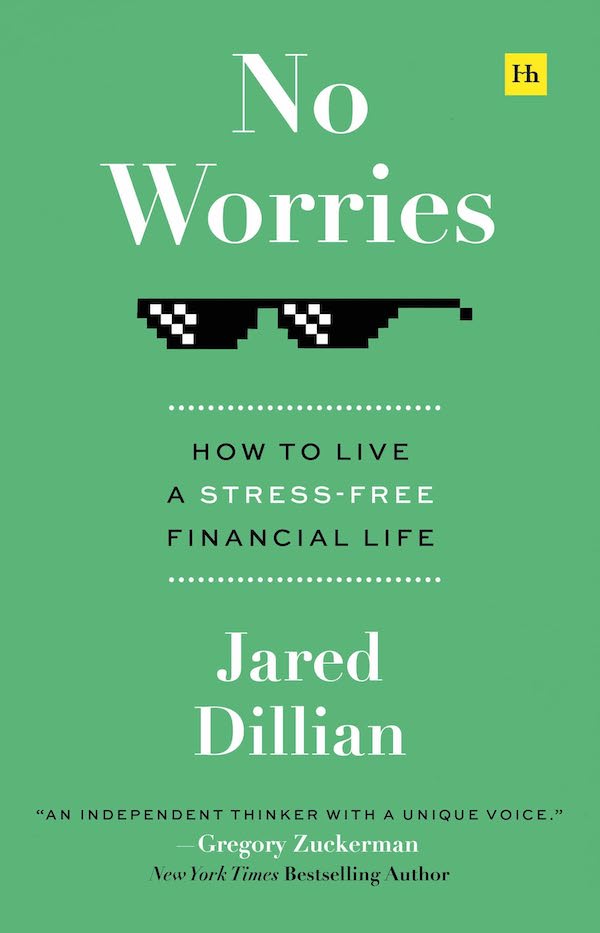 Go here to pre-order NO WORRIES.
Those Bastards: 69 Essays on Life, Creativity, and Meaning
What happens to us after we die? Why does pornography ruin everything? Why should you never wear cargo shorts? What are the keys to a successful marriage? Why do some people commit suicide, but others don't?
This sparkling collection of essays sets out to answer these questions and more.
With empathy, curiosity, and candor, Jared Dillian dives headlong into the central questions of existence with eyes wide open, observing life in a way that only he can. Alternately funny and sad, Those Bastards takes you on an emotional roller coaster, drawing heavily on Dillian's experience with debilitating mental illness and his professional failures, and overflowing with sharp critiques on music and culture. He moves effortlessly from topic to topic, in one essay riffing on how to use Twitter with honesty and integrity, and in another, describing his experience at the World Trade Center on 9/11.
Those Bastards is a literary sensation, filled with insights on what it means to be human, struggling in a world of uncertainty.
Those Bastards: 69 Essays on Life, Creativity, and Meaning is now available on Kindle and paperback:
All The Evil Of This World
Jared Dillian's debut novel, about seven traders whose utterly out-of-control lives collide at the peak of the dot-com bubble.
Advance praise for ALL THE EVIL OF THIS WORLD:

"Jared Dillian's first novel is like a massive blast of crank. Pure adrenaline. Takes you on a bender that leaves you feeling like you need a hot shower by the time you're done. Required reading for all free market apostles."

John Rolfe, author of MONKEY BUSINESS
"Oprah would hate this."

Turney Duff, New York Times bestselling author of THE BUY SIDE
"ALL THE EVIL OF THIS WORLD is a wild ride that's hard to put down. It's a messy, captivating account of one hot trade. But it's really an absorbing, Bret Easton Ellis-style examination of Wall Street's underbelly at perhaps its ugliest and most exciting time."
Gregory Zuckerman, author of THE GREATEST TRADE EVER and THE FRACKERS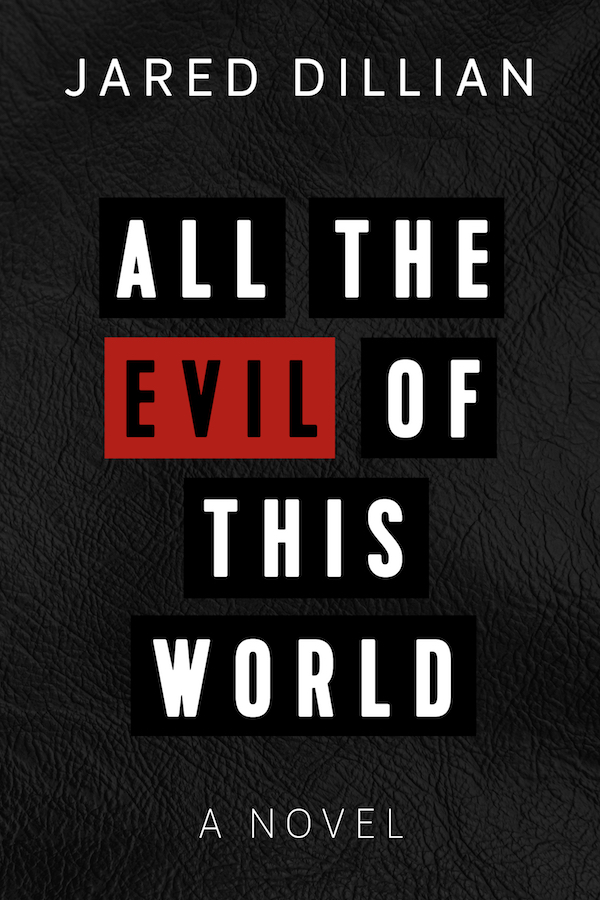 ALL OF THE EVIL OF THIS WORLD is available on Kindle and paperback:
Street Freak: Money and Madness at Lehman Brothers
a memoir by Jared Dillian, which, by the way, was named the top general business book of 2011 by Bloomberg Businessweek.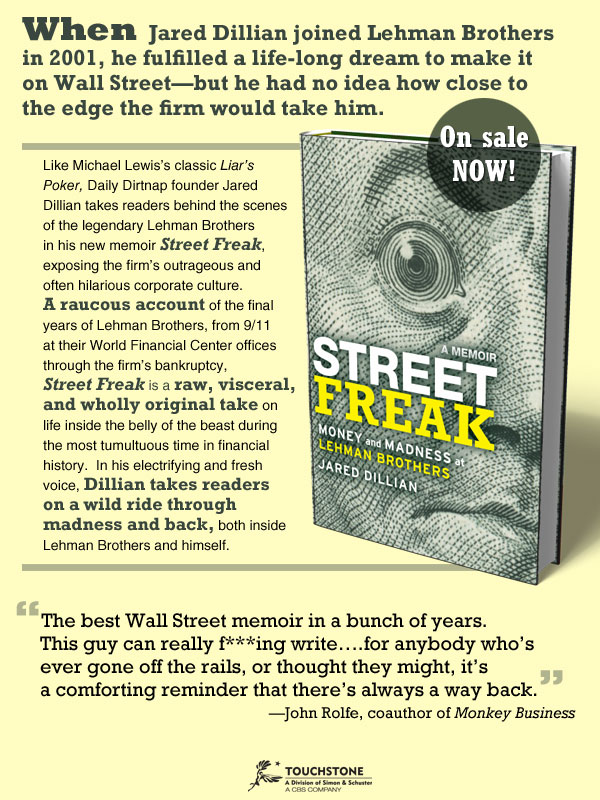 Street Freak: Money and Madness at Lehman Brothers is available on Kindle and paperback:
©2023 The Daily Dirtnap, LLC