All The Evil Of This World
Jared Dillian's debut novel, about seven traders whose utterly out-of-control lives collide at the peak of the dot-com bubble.
Advance praise for ALL THE EVIL OF THIS WORLD:

"Jared Dillian's first novel is like a massive blast of crank. Pure adrenaline. Takes you on a bender that leaves you feeling like you need a hot shower by the time you're done. Required reading for all free market apostles."

John Rolfe, author of MONKEY BUSINESS
"Oprah would hate this."

Turney Duff, New York Times bestselling author of THE BUY SIDE
"ALL THE EVIL OF THIS WORLD is a wild ride that's hard to put down. It's a messy, captivating account of one hot trade. But it's really an absorbing, Bret Easton Ellis-style examination of Wall Street's underbelly at perhaps its ugliest and most exciting time."
Gregory Zuckerman, author of THE GREATEST TRADE EVER and THE FRACKERS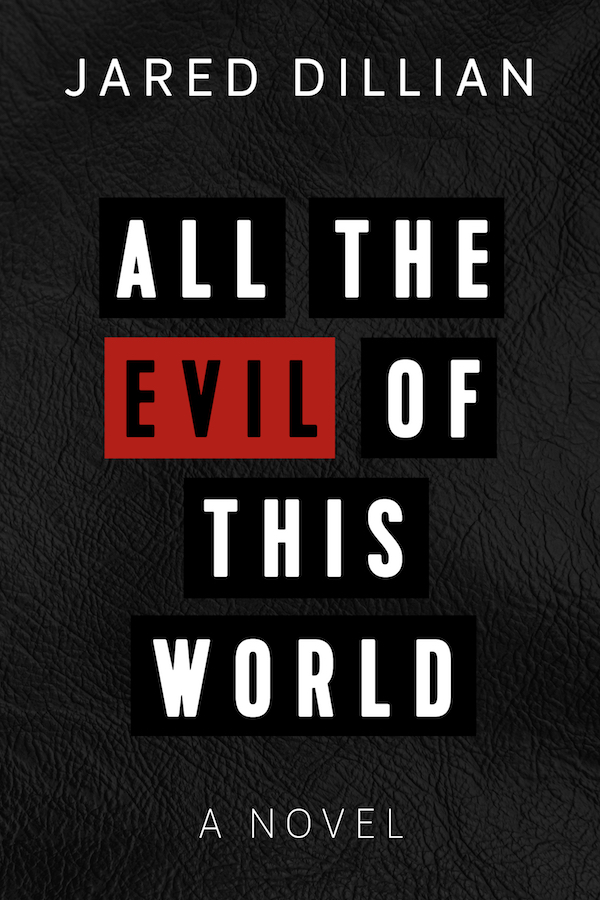 ALL OF THE EVIL OF THIS WORLD is now available in e-book and paperback:
Street Freak: Money and Madness at Lehman Brothers
a memoir by Jared Dillian, which, by the way, was named the top general business book of 2011 by Bloomberg Businessweek. now available in paperback.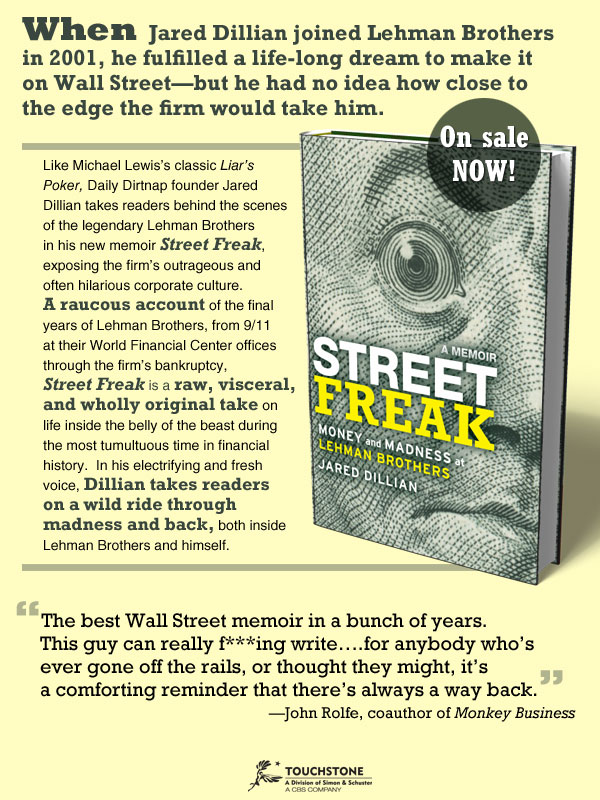 now available in paperback and eBook:
©2021 The Daily Dirtnap, LLC